Go ahead and admit it. When Devin Bush went down on Sunday you immediately wondered who his replacement was. Would it be Ulysees Gilbert? Maybe Marcus Allen because after all, they had used him at Linebacker during Camp. Some thought they would just go without an inside backer at all or at the very worst, slide Terrell Edmunds in there. The answer turned out to be Robert Spillane and within just his first few snaps, he left an impression. Just ask Austin Hooper.
His History
For those that don't know Spillane's background, he starred in college at Western Michigan University. Not exactly a football powerhouse in America or even in the Mid-American Conference for the most part. But Spillane's Broncos were special that year under now University of Minnesota Head Coach P.J. Fleck. They would go unbeaten and take Wisconsin right down to the wire before losing in the Cotton Bowl.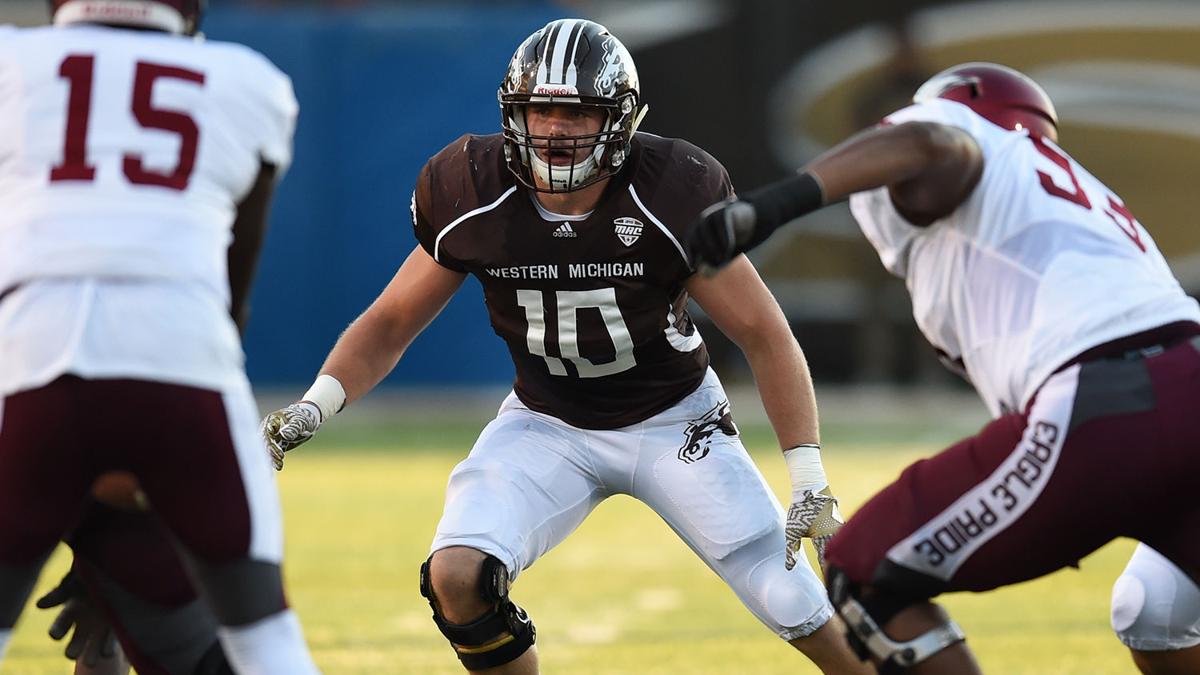 Spillane led the team in tackles with 111, forced two fumbles and picked off three passes. One of those forced fumbles came in the opening week upset of Northwestern when the Wildcats were about to go in for a winning score. And one of his interceptions sealed the Broncos' MAC Title Game win over Ohio. To say he shows up big in big moments is an understatement and we got a glimpse of it on Sunday.
What to Expect Moving Forward
The Steelers are clearly showing their faith in the former undrafted free agent. With Bush now lost for the season, Spillane is being given the headset in his helmet which means he'll be relaying the calls that come from Defensive Coordinator Keith Butler. In most situations, this duty would fall to someone who has already been on the field more often but not in this case.
Spillane has limitations as a 'cover LB.' He isn't going to hang well with running backs and athletic tight ends in man to man coverage so Butler will likely try and make sure to keep him out of those situations as much as possible. Limitations aside, Spillane is an excellent run-stopper who tackles well and brings some serious "thump" when he does. At least three times in his two plus quarters of work against Cleveland did Spillane come up and smack a ball carrier with the feel of a long-time veteran so that's not going to be an issue. He comes downhill well and is a smart, cerebral linebacker when it comes to dropping into zone coverage.
Being a graduate of Western Michigan, I saw a lot of Spillane's college career and I'm excited he's getting this opportunity. Make no mistake, he is not going to make anyone suddenly forget Devin Bush because you just don't replace that kind of speed and overall production. But if Butler and Mike Tomlin have faith in him then so too should we. I still believe they'll sign someone off the street for purposes of depth but for the time being this is Spillane's show.
Feature Image courtesy steelers.com.