It's the one you've waited for all season long. The Pittsburgh Steelers host the New England Patriots in a game that will likely decide home-field advantage throughout the AFC Playoffs. As always our Three-Point Stance is presented by 'Nail the Number.'
What: New England Patriots (10-3) at Pittsburgh Steelers (11-2)
Where: Heinz Field, Pittsburgh, PA
When: 425pm Eastern on Sunday, December 17th, 2017
Weather: 40% chance of rain. High of 41 degrees.
Line: Patriots -3
Last Week: New England dropped a 27-20 contest at Miami while the Steelers rallied for a 39-38 win over rival Baltimore.
TV: CBS Jim Nantz, Tony Romo and Tracy Wolfson on the sidelines.
TV Coverage in Your Area: http://506sports.com/ Pink is Steelers-Patriots.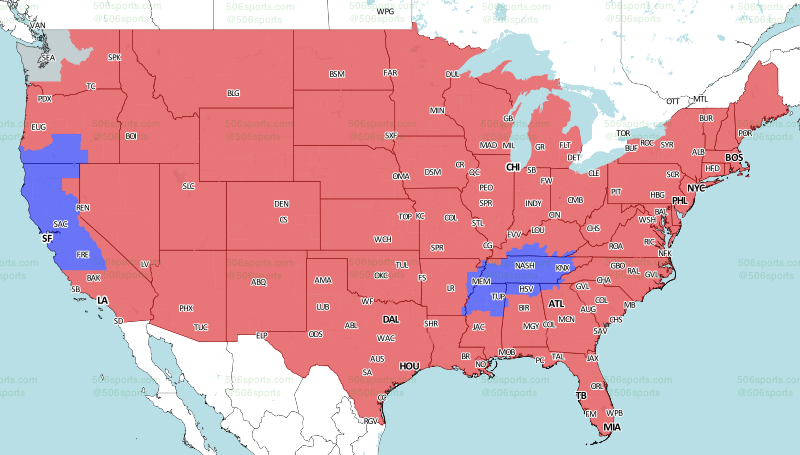 Radio: Steelers Nation Radio/WDVE Bill Hillgrove, Tunch Ilkin and Craig Wolfley on the sidelines.
Head Official: Tony Corrente (His crew has thrown more flags than any other)
Key Injuries: NE: OUT: Alan Branch (knee) QUEST: Trey Flowers (rib), Chris Hogan (shoulder), Kyle Van Noy (calf) PIT: OUT: Vance McDonald (shoulder)  QUEST: Joe Haden (fibula), Coty Sensabaugh (shoulder), JuJu Smith-Schuster (hamstring)  Game-Time Decisions will be updated when available.
2017 NFL Ranks:
Total Offense: PIT 4th  NE 2nd Passing Offense: PIT 2nd NE 1st Rushing Offense: PIT 23rd NE 16th
Total Defense: PIT 6th , NE 29th Passing Defense: PIT 3rd NE 29th Rushing Defense: PIT 9th NE 23rd
AFC North Rankings: Pittsburgh 11-2*, Baltimore 7-6, Cincinnati 5-8, Cleveland 0-13 *=Division Champion
What You Need to Know: The Steelers are now 10-0 when they score 20 or more points… Ben Roethlisberger is the only quarterback in NFL history to have three passing games of over 500 yards… Pittsburgh is 8-1 this season when they score first… The Steelers are 9-2 in outdoor games… Coach Tomlin is 31-13 in December games and is 20-6 at home… Big Ben is tied with Dan Marino with four games of 450 yards passing or more… The Patriots have won four straight against the Steelers by an average score 34-21.
What's at Stake: The real question is what ISN'T at stake? The Patriots need a win or a Buffalo loss to clinch the AFC East. The Steelers have clinched the AFC North and with a win or Jacksonville loss can clinch a first round bye. The ultimate goal for each however is home-field advantage throughout the playoffs.
All-Time Series: Steelers lead 14-11 and lead 10-7 in Pittsburgh.
Series Highs: PASSING: Steelers Ben Roethlisberger 400yards Nov. 3rd, 2013, Patriots Tom Brady 432yards Nov. 3rd, 2013… RUSHING: Steelers Franco Harris 136yards Dec. 8th, 1974, Patriots LeGarrette Blount 127yards Oct. 23rd, 2016… RECEIVING: Steelers Mike Wallace 136yards Nov. 14th, 2010, Patriots Terry Glenn 193yards Dec. 6th, 1998
Last Meeting: 2017 AFC Championship Game New England 36 Pittsburgh 17
Three Things We Need to See for a Steelers' Victory:
Tackle, Tackle and Tackle Again. The Steelers have had problems tackling for several years and just when it seems they get this issues straightened around it comes back to bite them. This is a game where missed tackles just can't happen. The Patriots have good running backs and solid receivers who will move the sticks if open-field tackles are not made. Last week, we saw not only missed tackles but sometimes lazy effort as well. Making these kinds of mistakes against New England is just asking for trouble.
Ride Bell on the Ground and in the Air. In last year's AFC Title Game, Bell left early with an injury. Assuming that doesn't happen again I see him getting significant touches. New England has struggled mightily against the run and is banged up along their front seven. I think you'll see Bell be given the chance to pound away early and the be utilized in the passing game. If it's me, I' spreading the Patriots out and running hi out of the shotgun or pistol formations. If he's effective early on it sets up the rest of the offensive gameplan.
Take Advantage of Mistakes. Bill Belichick teams rarely if ever beat themselves. They are not machines however and they will make mistakes. When those happen the Steelers must take advantage. If the Pats turn it over, Pittsburgh has to punish them with touchdowns. Kicking field goals will not beat them. When there are third and longs and penalties the Steelers have to make them pay. If you give them opportunities they will turn the tables. This just can't happen if the Black and Gold expect to win.
Predictions: If ever there were a tie for the Steelers to end the Patriots' dominance over them then this is it. Unfortunately, I won't believe it until I see it. My faith in the Steelers' defense which has given up an average of 34 points in the last four games against New England gives me little confidence. I think the Steelers' offense keeps it close but I'll go Patriots 37 Steelers 31