One of the biggest surprises of last season was Derry's undefeated run through the regular season. Nearly every team graduated significant skill position players but almost all return starting linemen. This should make for a wide open season. Three Interstate Conference teams made the playoffs last year as South Park edged Valley for the final Wild Card spot.
Mount Pleasant
The Vikings made their 8th consecutive playoff appearance last season, but lost to a team from the Beaver Valley for the fifth straight year. This time it was to eventual WPIAL Champion Beaver Falls. Mount Pleasant had 16 seniors graduate last season, including a number of highly successful players. Senior Cody Reese was the team's second-leading rusher with 618 yards and third-leading receiver with 109 yards and scored 8 total TDs. Fellow rising seniors Michael Govern and Dylan Rodgers both averaged over 7 yards per carry last year. Junior Lucas Pieszak figures to take over the starting quarterback role.
Derry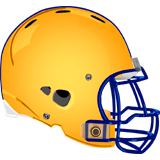 The Trojans won their first conference title since the 1970s and won their first playoff game since 1995. It was also their first playoff appearance since 2009. The Trojans had a relatively simple formula last year of running the ball and playing defense. Senior QB Ryan Polinsky threw for 807 yards and 7 TDs last season. Derry had the best statistical defense in 3A last season, holding opponents to just 15 points per game.
Elizabeth Forward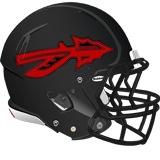 The Warriors had an up-and-down season last year and were in position to contend for a playoff spot but came up one game shy due to a Week 8 loss to South Park. Elizabeth Forward has only made the playoffs 3 times in the last 16 seasons but do return some significant contributors. Junior QB Zach Benedek threw for 787 yards and 13 TDs last season and returns second-leading receiver Seth Andres. Second-leading rusher Brian Malloy (413 yards, 4 TDs) also returns for his senior season.
South Park
After losing 4 of their first 5 games, the Eagles rebounded to win their last 4 and make the playoffs via the Wild Card. They were given a rematch against an Aliquippa team that beat them by 38 in Week 5 and were defeated by 35 in the rematch. It was the third playoff appearance for South Park in the last 4 years. This recent trend marks a significant improvement as the Eagles missed the playoffs for 7 straight years from 2006-2012 after they won the 2005 WPIAL Championship. Senior RB Isaiah Mack was the second-leading rusher last season with 401 yards and 8 TDs. Big-play receiver Devin Turner (362 yards, 2 TDs) also returns for his senior season.
Yough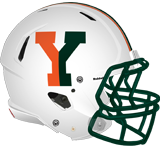 Two late-September wins put the Cougars in the playoff conversation, but they lost 3 of their final 4 outings to miss the playoffs for the third straight year. Dustin Shoaf ran for 1077 yards and 10 TDs last year as a sophomore. Leading receiver Brian Donohue (417 yards) returns for his senior season. The Cougars will have an experienced offensive line to run behind, but will need to find a starting quarterback. Their defense was not terrible last season, but their offense averaged just 20 points per game.
McGuffey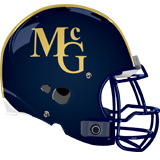 The Highlanders got off to a 3-1 start lasty year, but stumbled down the stretch to finish at 5-5. They return four offensive linemen (all of whom have started since their sophomore seasons) to clear the way for junior RB Christian Clutter. Clutter was the team's second-leading rusher (452 yards) and leading receiver (109 yards) and scored 7 times last season. Senior RB Connor Romestan was McGuffey's third-leading rusher (233 yards, 2 TDs). The Highlanders will need to improve on offense where they averaged fewer than 18 points per game, the third lowest mark in the conference.
Southmoreland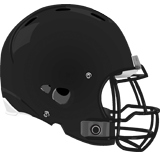 The Scotties have never made the playoffs and are coming off a 1-8 season where the only bright spot was a win over Waynesburg. They did give Yough a scare win Week 8, but lost 20-19. The good news for Southmoreland is that their numbers are up this season (participation has traditionally been an issue) after they had fewer than 30 players last year. Leading rusher Ronnie Robinson (917 yards, 9 TDs) returns for his junior year and will run behind an experienced line. A pair of rising seniors split time at QB last year with Jaden Datz throwing for 490 yards and 2 TDs and Jonathan Leighty throwing for 229 yards. The Scotties had the third-worst offense in 3A last year, averaging just 13 points per game. They also had the worst defense in the classification, allowing over 35 per game.
Waynesburg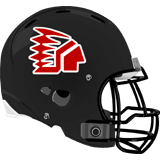 The Red Raiders have made the playoffs just once in the last 13 seasons and enter 2017 with a 13-game losing streak. They were shut out 4 times in their winless 2016 campaign and had the second-worst offense and defense in 3A. Senior Dylan Scritchfield split time at QB last season and will take over the starting role this year. Scritchfield may be relied upon as a rushing threat as well after Waynesburg's top two rushers graduated. Leading receiver Jacob McCallum (252 yards, 2 TDs) returns for his junior year. Waynesburg graduted 14 seniors from last year's team and will be forced to start a number of young players with only a handful of rising seniors this year. It may be another rebuilding season for the Red Raiders, but the experience should pay off down the road.