The Big East Conference was one of the most competitive conferences in the WPIAL last season. With three weeks to go, a scenario existed where five teams would tie for first place in the conference. Fortunately, things did not pan out that way. The two storylines from last season were Armstrong running back Zane Dudek breaking the WPIAL single-season rushing record and McKeesport's run to the 5A Championship. Dudek has graduated, but McKeesport returns a number of key players and is one of the top contenders for the WPIAL crown. This figures to be one of the most exciting conferences once again as a number of teams return key players from last season. Penn Trafford, Gateway, and Franklin Regional are all capable of making a run at McKeesport for the conference title.
If you're new to following WPIAL football this season, I wrote a primer on how it works. You can follow along with all of my WPIAL Conference previews here. Teams are listed in my projected order of finish.
McKeesport
The Tigers fell in overtime in the WPIAL Championship last season and should be considered one of the favorites to make it back to Heinz Field this year. Their triple-option offense enabled them to grind teams down and as a team they averaged just 4 pass attempts per game. McKeesport's top three running backs return in Layton Jordan (670 rushing yards, 142 receiving yards, 6 total TDs), Carlinos Acie (564 rushing yards, 109 receiving yards, 10 total TDs), and JJ Harper (420 yards, 3 TDs). All three have offers from D1 schools and should form a formidable trio in the Tigers backfield. Two-way lineman Alexander Meadows has 3 Division 1 offers, including one from Pitt.
Penn-Trafford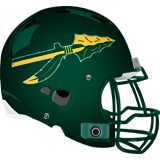 The Warriors missed the playoffs for the first time in 14 years in 2016 due to a 3-game losing streak in early October. The Warriors have a back-loaded schedule with games against Gateway, Franklin Regional, and McKeesport all coming in the second half of the season. They beat McKeesport last season but lost the head-to-head tiebreaker to Gateway for the final playoff spot. They have the talent to make a deep run this season with senior QB Cam Laffoon (1684 yards, 17 TDs) returning. Laffoon also gets back his leading receivers Cam Suman (483 yards, 4 TDs) and Anthony Cervone (286 yards, 3 TDs). Leading rusher John Gay (568 yards, 4 TDs), who has committed to Cornell, also returns for his senior season. Two-way lineman Logan Hawkins had a number of D1 offers and committed to Akron.
Gateway
The Gators won 4 in a row in the middle of the season, including a head-to-head victory over Penn-Trafford which earned them the tiebreaker for the final playoff spot. Gateway backed in by losing their last 2 games but defeated conference champion Armstrong in the first round after single-season WPIAL rushing record holder Zane Dudek was injured. They fell to McKeesport in an amazing semifinal which ended on a hail mary hook-and-ladder. Senior QB Brady Walker threw fro 2820 yards and 28 TDs last season and returns second-leading receiver Courtney Jackson (511 yards, 8 TDs). Walker was also Gateway's leading rusher with 490 yards and 7 TDs. The Gators had the 4th-best offense in 5A last season and with their dual-threat quarterback returning should be a threat once again.
Franklin Regional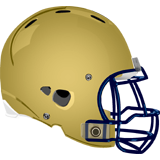 After losing their first two games in 2016, the situation looked dire for the Panthers, but they rebounded to win their last 7 and make their 13th consecutive playoff appearance. They lost to Woodland Hills in the first round and graduated 17 seniors from last year's team. Junior Adam Rudzinski figures to step in under center after throwing a handful of passes in spot duty last season. Junior Nicholas Leopold was the second-leading rusher (295 yards) and fourth-leading receiver (186 yards) and scored 5 times last season. Senior RB Stephen Johns (293 yards, 4 TDs) also returns in the Panthers backfield. Franklin Regional boasted the third-best defense in 5A last season which enabled them to win a number of low-scoring games.
Kiski
The Cavaliers started 2016 with a perfect 4-0 record in conference play, but the wheels fell off in October when they lost their final 5 games and missed the playoffs. A number of young players got valuable experience including sophomore QB Bryson Venanzio who threw for 588 yards and 3 TDs as a freshman. Leading rusher Ross Greece (1044 yards, 15 TDs) returns for his senior season and second-leading rusher Drew DiNunzio-Biss (272 yards, 3 TDs) will be a junior. Kiski will need to improve on the offensive side of the ball where they averaged fewer than 19 points per game, the 5th-worst mark in 5A last season.
Armstrong
The Riverhawks were carried to the conference title last season by Zane Dudek, who broke the WPIAL single-season rushing record by running for 2955 yards and 42 TDs. Dudek graduated and is now at Yale, and Armstrong will need to find a way to replace his production. In all, 20 seniors graduated from Armstrong's conference championship team including most of their offensive skill players and linemen. Senior lineman Nate Baillie has a handful of D1 offers.
Plum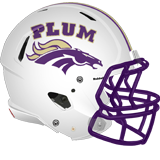 The Mustangs lost their first 6 games last season but rebounded to win 2 of their last 3. They tried three different players at quarterback last season – all of whom return this season. Sophomore Anthony Little (557 yards, 4 TDs) had the best season of the bunch and solidified his role as the starter over the second half of the year. Senior Corey Thomas and junior Hunter Linhart also tried their hand under center early in the season but were not as successful. Thomas also finished as Plum's second-leading rusher (303 yards, 3 TDs). Leading receiver Rahmon Hart (518 yards, 6 TDs) also returns for the Mustangs. If Plum wants to put themselves back in the playoff conversation, they will need to improve on defense where they gave up 35 points per game.
Latrobe
The Wildcats won just one game last season, the finale against Connellsville. Latrobe has not been to the playoffs since 2008 and they had the second-worst defense in 5A last season, allowing 40 points per game. Senior Jason Armstrong led the team in receiving last season with 702 yards and 8 TDs but may move to quarterback this season. Second-leading receiver Zakharee Williams (277 yards, 2 TDs) returns for his junior season. Senior Preston Boerio figures to be a focal point of the offense after finishing second in rushing (347 yards) and receiving (256 yards) and scoring 3 times.
Connellsville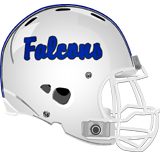 The Falcons had the worst defense and second-worst offense in 5A last season. The only bright spot (if it can be called that) was a Week 0 win over Uniontown (who plays in 4A). Besides that, it was a bad year for the Falcons who were shut out 3 times and only managed more than 20 points once. On the other side of the ball, they gave up at least 42 points in 8 games and 3 teams topped the 60-point mark on them. Leading rusher Noah Karpiak (664 yards, 5 TDs) and fullback Luke White (214 yards, 1 TD) return for the Falcons who averaged just 9 points per game.