The much-maligned Tri-County South Conference has seen a slight turnaround in recent years. After four straight years of its teams going winless in the playoffs, Frazier broke through two years ago and reached the Class A semifinals. Last year, conference champion Carmichaels was upset by Springdale in a shootout but Fort Cherry managed to win their opening round game against Sto-Rox. This season, the TCS features a quality dual-threat QB in Fort Cherry's Ryhan Culberson who has a shot to join the 1000/1000 club. Additionally, Mapletown RB Dylan Rush (who has one of the best names in the WPIAL) has a chance to surpass 5000 rushing yards for his career. Carmichaels and California both return a number of players from teams that made the playoffs last year which should make for a competitive year in the Tri-County South.
If you're new to following WPIAL football this season, I wrote a primer on how it works. You can follow along with all of my WPIAL Conference previews here. Teams are listed in my projected order of finish.
Fort Cherry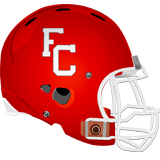 The Rangers were the only TCS team to win a playoff game last season. Fort Cherry defeated Sto-Rox in the first round of the playoffs before falling to Clairton in the quarterfinals. They came up just short of winning the conference title after falling 16-7 to Carmichaels in Week 8 after a 7-0 start to the season. The focal point of the offense will be dual-threat QB Ryhan Culberson who threw for 763 yards and 13 TDs and ran for 1128 yards and 22 TDs last season. Culberson is an absolute threat to join the 1000/1000 club which only 6 players in WPIAL history have attained. Second-leading rusher Zachary Vincenti (352 yards, 3 TDs) will be a junior. The Rangers will need to replace their receivers on the outside. They have a number of returning linemen and are one of the deepest teams in the TCS. Fort Cherry had the best offense (33 points per game) and defense (16 points per game) in the conference last year.
Carmichaels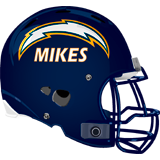 The Mighty Mikes went 7-0 in the Tri-County South last year and won the conference title, but went 0-3 against all other opponents. After securing the conference title with a win over Fort Cherry in Week 8, they lost their last two outings to Bishop Canevin and their playoff game against Springdale. Senior QB David Morgan transferred from Jefferson-Morgan where he threw for 449 yards and 4 TDs last year. Carmichaels had 4 players rush for over 450 yards last season and two of them return – junior Joey Minor (518 yards, 3 TDs) and senior Brennen Pelzer (464 yards, 10 TDs). Carmichaels features a run-heavy offense and averaged just 10 pass attempts per game last season. They have returning starters on the offensive line which should enable them to continue to ground and pound.
California
The Trojans returned to the playoffs last season after a 4-year absence. They fell to Bishop Canevin in the first round, but their 6-4 regular season is a sign of an improving program. Leading rusher Jonathan Wood returns for his senior season. Cochise Ryan was the team's second-leading rusher as a freshman last year and QB Austin Grillo returns for his junior year. Grillo and senior Collin Phillips split time at quarterback last year and both will play again this season. The Trojans boasted a solid offense that averaged 28 points per game last season. They will get an opportunity for a statement game in Week 1 against Fort Cherry who they only lost to by 6 points last year.
Mapletown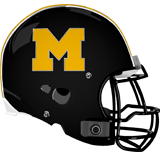 After making the playoffs just twice in a 16-year span from 1998-2013, the Maples have reached the postseason in 2 of the last 3 years. They fell to Northgate in the opening round. This year's roster is a senior-heavy team, led by RB Dylan Rush. Last season, Rush racked up 1852 yards and 22 TDs. For his career, Rush has over 4000 yards and is a contender to join the 5000-yard club. Despite making the playoffs, Mapletown had the second-worst offense in the conference, averaging just 15 points per game. Rush and the returning offensive line should be able to improve upon that number.
West Greene
The Pioneers have not made the playoffs since 1993 when they reached the WPIAL title game. They came extremely close last season after winning 3 out of 4 games mid-season. Unfortunately, they lost their final two outings and came up just shy of the playoffs. Ben Jackson rushed for 1081 yards and 10 TDs last year as a freshman. Senior Zach Pettit played the option quarterback role but averaged fewer than 5 passing attempts per game. Pettit did rush for 701 yards and 9 TDs. If West Greene wants to break their 23-year playoff drought, they need to get off on the right foot in Week 1 against Avella. Their loss to the Eagles last year ultimately cost them the tiebreaker for 5th place and the chance to make the playoffs.
Monessen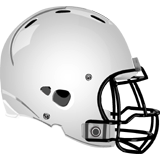 Only a handful of players return for the Greyhounds who finished last season 1-9 and missed the playoffs for the third straight year. Their lone victory came in Week 3 against Jefferson Morgan. To their credit the Greyhounds were competitive as 5 of their 9 losses were by 10 points or fewer. These included an 8-point loss to conference champion Carmichaels and a 2-point loss to third-place California. Quarterback Corey Fleming returns for his senior season. Junior Vaughn Taylor was the second-leading rusher and receiver last season. Monessen will need to improve on a defense that allowed nearly 30 points per game last season.
Avella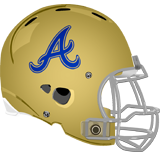 The Eagles reached the playoffs for the third time in four years despite winning just 2 games. They happened to be the right two games (against West Greene and Monessen) which gave them the tiebreakers necessary to secure 5th place in the conference. Just making the playoffs is an accomplishment for Avella who had not made the postseason since 1979 before their recent run of success. Avella is one of the smallest schools in the WPIAL and has the smallest roster size. Eight of their 20 players from last season graduated. Junior Owen English figures to step into the quarterback role while second-leading receiver Matt Craig returns for his senior season.
Jefferson-Morgan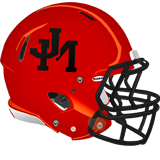 The Rockets finished 1-9 last season with their only win coming over Avella. Their quarterback transferred to Carmichaels and a number of seniors graduated. Senior Colten Davidson was the team's leading receiver and second-leading rusher last year. Davidson accounted for 510 all purpose yards and 3 TDs. Receiver Dennis Garrett also returns for his senior season. Jefferson-Morgan had the worst offense (12 points per game) and worst defense (39 points per game) in the conference last season. They will need to improve on both accounts if they are going to challenge for the playoffs. Unfortunately, this is a young team that may struggle through some more growing pains.