The Eastern Conference is absolutely loaded once again. The last two championship games in the WPIAL's smallest classification have been contested between Clairton and Jeannette. They are the top two contenders to make it back once again this season, though Imani Christian has built as solid lineup. Imani reached the playoffs for the first time in school history last season and won their opening round game. In total, the six Eastern Conference playoff teams went 5-1 in the first round. Riverview, who was the Wild Card team, was the only Eastern Conference team to lose in the first round of the playoffs.
If you're new to following WPIAL football this season, I wrote a primer on how it works. You can follow along with all of my WPIAL Conference previews here. Teams are listed in my projected order of finish.
Clairton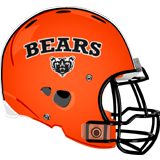 Clairton did what Clairton does last season. They swept through the regular season undefeated and won the WPIAL title. This was the third straight WPIAL Championship for the Bears and the 9th in the last 11 years. For the second time in the last three years, Clairton lost to Bishop Guilfoyle in the State Championship Game. Clairton boasted the best offense (44 points per game) and best defense (8 points per game) in 1A last season. Tre'sean Howard returns for his senior year after rushing for 558 yards and leading the team with 472 receiving yards and scoring 12 TDs. Kijafi Fuqua was fourth on the team in rushing with 461 yards and 7 TDs. Senior receiver Devlin Clifford was second on the team with 471 yards and 5 TDs last season. The Bears are loaded once again and are absolutely a threat to win their fourth straight WPIAL title.
Jeannette
The last two WPIAL Championship Games have been contested between Clairton and Jeannette. When the Jayhawks moved down from AA in 2014, many thought they would be able to challenge Clairton for supremacy. But the Jayhawks have gone 0-5 against Clairton (and 32-1 against everyone else) since dropping to the smallest classification. Robert Kennedy looks to be the next do-it-all back for the Jayhawks after rushing for 480 yards and adding 429 receiving yards and scoring 20 times last season. Kennedy may see some time at quarterback after seeing some spot duty last season. Junior RB Malik Gordon averaged over 10 yards per carry last season and junior WR Marcus Barnes averaged over 12 yards per reception. Both figure to take on increased roles for Jeannette this year. Jeannette had the second-best offense (42 points per game) and defense (9 points er game) in 1A last year and are one of the top challengers to Clairton, both in the conference and for the WPIAL title.
Imani Christian
There is a lot of hype around the Saints this year, with some outlets even naming them as the top team in 1A. Last season, the Saints recovered from a 4-game losing streak to win their last two games and make their first playoff appearance in school history. They followed it up by beating OLSH in the first round then lost to Rochester in the quarterfinals. Imani has a roster stacked with athletes including Asante Watkins, Idris Carlo, Sam Fairley, and junior Rahmon Hart. If the Saints are going to make a run at the conference title, they will need to improve on a defense that allowed 24 points per game last season.
Springdale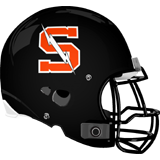 The Dynamos defeated Greensburg Central Catholic in a casket match in the season finale to earn their 14th playoff berth in the last 15 years. Springdale then topped Tri-County South Champion Carmichaels in a 50-44 shootout before falling to Jeannette in the quarterfinals. That marked Springdale's first playoff victory since 2011. Junior Josh Jones will step in at quarterback after seeing some spot apperances last year. Senior receiver Josh Harmon led the team in receiving with 534 yards and was third in rushing with 524 yards and scored 11 times last season. If the Dynamos can improve on a defense that allowed 29 points per game last season, Springdale should be right in the mix for the playoffs once again.
Bishop Canevin
The Crusaders made their second consecutive playoff appearance and second trip to the quarterfinals where they fell to Northgate. They rode a strong offense that averaged 30 points per game to the playoffs. The team took a big hit this offseason when senior RB Maleik Hemingway decided to transfer to Perry. Junior Brian DeSchon will take over at quarterback after splitting time last season. Senior RB Zach Trusky (414 yards, 4 TDs) will become the lead back after Hemingway's transfer. Reports are that a handful of other players also transferred away from Canevin, so it could be a rough season for the Crusaders as they look to replace anticipated starters.
GCC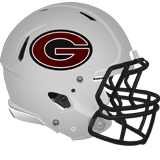 The Centurions missed the playoffs for the first time in 14 seasons after they lost 7 of their last 8 games. The biggest issue for GCC was a defense that allowed over 40 points per game, the second-highest mark in 1A. Outside of their 6-point loss to Riverview, all of GCC's losses were by at least 20 points. This could be another long season as GCC has hired a new coach and will start a number of young players. Quincy Clark figures to step into the lead back role. Max Pisula and Bruce Leonard may rotate at quarterback. Leonard saw time last year as a receiver where he accounted for 283 yards and 1 TD. Second-leading receiver Ryan Quinn also returns for his junior year after hauling in 400 yards and 4 TDs last year.
Riverview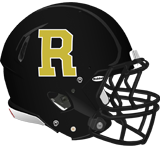 The Raiders were able to overcome a 1-4 start to the 2016 season to earn their first playoff berth since 2007. They scored back-to-back victories over GCC and Avella which gave them in-conference and Wild Card tiebreakers. They lost to Rochester in the first round of the playoffs, but it was a significant accomplishment to make it there. Most of their offensive skill players from last year graduated, but the Raiders will have depth on the offensive and defensive lines. Riverview had the second-worst offense in the conference last year, averaging just over 13 points per game and were shut out 4 times.
Leechburg
The Blue Devils went 1-9 last season with the sole bright spot coming in Week 8 when they defeated Brownsville 35-34. Leechburg hasn't been to the playoffs since 1988. Most of their starters from last season graduated. Junior Brett Kardos figures to start at quarterback while sophomore Jacob Blumer will be the primary running back after spliffing carries last season. This will be another rebuilding year for Leechburg, but with a number of young players gaining experience, they could set themselves up for a run at the playoffs next season.