Last season, the Allegheny Nine Conference produced the WPIAL 5A Champion in West Allegheny and had 3 of the most legendary coaches in WPIAL history. With George Novak's retirement from Woodland Hills, that number is down to 2 and they have their programs poised to compete for the conference title. Upper St Clair's Jim Render has 389 career victories, the most of any active coach in Pennsylvania. West Allegheny's championship last season was coach Bob Palko's 8th WPIAL crown, the most of any coach in history.  The defending WPIAL Champions will have to break in some new players after graduations and transfers of their leading skill position players. Offseason turmoil engulfed Woodland Hills school district, including the resignation of their football coach. This should once again be a tight race for the conference title that comes down to the last two weeks of the season when Upper St Clair and West Allegheny face Woodland Hills.
If you're new to following WPIAL football this season, I wrote a primer on how it works. You can follow along with all of my WPIAL Conference previews here. Teams are listed in my projected order of finish.
Upper St Clair
The Panthers roared through September last season with a perfect 5-0 start but dropped 4 of their last 5 games, including their first round playoff matchup against McKeesport. Senior QB Jack Hansberry threw for 960 yards and 11 TDs last season, and his leading receiver Dom Cepullio (339 yards, 6 TDs) returns. Due to injuries, Upper St Clair had to rely on a number of different running backs, and return junior Colin McLinden after he ran for 505 yards and 8 TDs as a sophomore. The Panthers boasted the second-best defense in 5A last season and with the returning skill players on offense they should be right in the mix at the top of the conference once again.
West Allegheny
The Indians went undefeated in WPIAL play last season, beating McKeesport in the 5A Championship to give Coach Bob Palko his 8th title. The 5A WPIAL Championship was one of the best games of the 2016 season with the Indians emerging victorious in overtime thanks to some late penalties and converting a two-point conversion to seal the win. They reached the PIAA semifinals before falling to Harrisburg. They will have to replace their primary skill players from last season after their quarterback graduated and their leading rusher and receiver transferred. Rising seniors Willy Weber (436 yards, 12 TDs) and Tyler Gallant (261 yards, 1 TD) are the top returning rushers. Junior TE Mateo Vandamia was West A's second-leading receiver last year with 565 yards and 5 TDs. The Indians boasted the best defense in 5A last season and figure to be stout again this season with Weber and Anthony Dellovade (who has some FCS offers) anchoring the middle.
Woodland Hills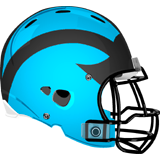 The Wolverines fell to West Allegheny in the semifinals last season and have reached the postseason in 21 straight years. It has been a tumultuous summer for Woody High with their head coach resigning in August as part of being placed on unpaid leave as the school's principal. This came on the heels of their school board president also stepping down. On the field, the Wolverines have a number of talented returning players that should enable them to be competitive once again. A pair of senior QBs split time last season with Daniel Jones throwing for 636 yards and 3 TDs and Michael Whiteherse throwing for 283 yards and 1 TD. Senior RBs Jayquan Smith and Rodney Dennard both averaged over 6.6 yards per carry last season and combined for 9 TDs. Naszhir Taylor is the top returning receiver after averaging over 23 yards per reception and scoring twice last year.
Fox Chapel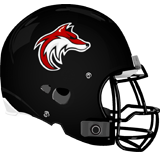 After a winless 2015 campaign, no other than West Allegheny finished hotter than Fox Chapel. After an 0-5 start to 2016, it looked like more of the same, but the Foxes rattled off 5 straight wins and averaged 43 points per game (after averaging just 9 in the first 5 weeks). Unfortunately, one of those 5 losses came in Week 3 against North Hills, which ultimately kept them out of the playoffs. Senior Nick Gizzo split time at QB last season, throwing for 323 yards and 4 TDs and rushing for 887 yards and 14 TDs. Leading rusher Micah Morris (1294 yards, 13 TDs) also returns and should make up a formidable backfield combination with Gizzo. Junior Cole Waxter is the top returning receiver (227 yards, 3 TDs). If the Foxes can keep their momentum going from last season, they have the talent to compete for a playoff berth.
North Hills
The Indians won three consecutive games in the middle of the season then two of their last three to earn the fourth and final playoff spot in the Allegheny Nine Conference last year. They fell to West Allegheny in the first round of the playoffs, the fifth straight year they went one-and-done in the postseason. Senior QB Will Hirt and junior Tyler Brennan both return. North Hills had the lowest-scoring offense of any 5A playoff team last season, but should be right in the mix for a playoff spot once again.
Moon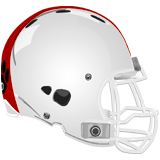 The Tigers have made the playoffs just twice in the last decade. The Tigers were a young team last season that got plenty of experience and now look to make a splash. Senior QB Cole Konieczka threw for 1101 yards and 8 TDs and return two of his top four receivers in Raquin Glover and Nick Sebastian. Leading rushers Brady Sunday (363 yards, 5 TDs) and Anthony Panucci (228 yards, 3 TDs) both return as well. The Tigers should be strong up front as well as offensive tackle Nick Kotok has committed to Army. Weeks 4 and 5 against North Hills and Fox Chapel will likely determine the fate of Moon's 2017 season.
Chartiers Valley
The Colts won their first two regular season games, but stumbled the rest of the way, losing 6 in a row to fall out of the playoff picture. Four of their seven losses were by two scores or fewer, but their biggest problem was on the offensive side of the ball where they averaged just 14 points per game. The Colts do return a number of contributors, incluring Steven Alauzen who led the team in rushing with 367 yards and was second in receiving with 316 yards and scored 6 total TDs. Senior QB Reed Bruggeman returns after throwing for 7 TDs last season and also brings back his leading receiver, junior Connor Barrett.
Baldwin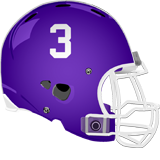 There was a sizeable gap between the top 7 teams in the conference and the bottom two. The Highlanders went 1-7 in conference play with their only win coming over Hampton and allowed at least 35 points in all 7 of their losses. Three players split time at quarterback last season with two of them returning, Jeremy Jenkins (449 yards, 4 TDs) and Connor Sidoruk (126 yards, 0 TDs). Leading receiver Andrejs Howell (340 yards, 1 TD) is the only other returning offensive skill player.
Hampton
The move to 6 classifications did not benefit the Talbots, who had made the postseason 4 straight years in AAA but went winless in 2016 in 5A. Not only did Hampton go winless, but their defense could not stop anyone, allowing their last 5 opponents to all score at least 38 points. Hampton's offense was not much better and only managed to break double-digits 3 times (and only scored more than 20 points once). Dual-threat QB Ross Andersson returns for his senior season.