Keystone Oaks dominated the Allegheny Conference last season behind an all-out aerial assault led by WPIAL passing leader Alex Smith. Smith has graduated and the conference which was loaded with upsets last season is wide open heading into 2017. Apollo-Ridge is a 2A sized school based on their enrollment that made the smart decision to play up in 3A in order to have a much more favorable travel schedule. Keystone Oaks reached the WPIAL semifinals last season before falling to eventual champion Beaver Falls. The Allegheny Conference was thin on defense last season with every team allowing between 20 and 30 points per game. Any team could win the conference this year, including Shady Side Academy who went winless last year due to injuries but return an experienced group and add Mike Tomlin's sons as transfers.
If you're new to following WPIAL football this season, I wrote a primer on how it works. You can follow along with all of my WPIAL Conference previews here. Teams are listed in my projected order of finish.
Freeport
After a 4-1 start to last season, the Yellow Jackets lost their last 4 games. Dual-threat QB Austin Romanchak threw for 676 yards and 9 TDs and ran for 666 yards and 7 TDs last year as a sophomore. Fellow rising junior Conor Selinger was the team's second-leading rusher (529 yards, 4 TDs) behind Romanchak. All-around offensive weapon Jake Sarver (192 rushing yards, 228 receiving yards, 4 total TDs) also returns for his senior season, along with WR Luke Kennedy (159 yards, 1 TD). The Jackets are poised for a run at the conference title after returning a number of skill position players and OT Matt Charlton who has some FCS offers.
Seton-La Salle
The Rebels missed the playoffs for just the second time in the last 12 seasons. They had a chance heading into the last week of the season but were hammered by rival Keystone Oaks. Leading rusher Lionel Deans (1814 yards, 14 TDs) returns for his senior season, along with QB Matt Banbury (503 yards, 8 TDs). Second-leading receiver Nick Vari (221 yards, 6 TDs) also returns as the Rebels look to get back to the playoffs. They have enough talent to make a run at the conference title in a wide open Allegheny Conference.
Apollo-Ridge
The Vikings bounced back from a 1-2 start and won 6 of their last 7 to reach the playoffs for the 5th straight season. They lost in the first round to conference champion Keystone Oaks. Senior QB Kyle Fitzroy threw for 1714 yards and 21 TDs and rushed for 429 yards and 5 TDs. He was comfortable spreading the ball around last season as 5 players had double-digit receptions. The other top rushers and receivers have graduated, but Fitzroy is capable of carrying the load of the offense on his own and keeping Apollo-Ridge competitive. Apollo-Ridge's offense averaged over 30 points per game last season, but their defense also allowed nearly 30 and they may have to win shootouts again this season.
Shady Side Academy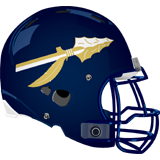 The Indians went 0-9 last season and forfeitted their final game because of a slew of injuries. They did manage to be competitive, losing 5 of their 9 games by 14 points or fewer. Their biggest issue was on defense where they allowed over 30 points per game. Junior Skyy Moore started the year at QB and threw for 147 yards and 1 TD and rushed for 154 yards and 2 TDs before suffering a season-ending injury. Fellow rising junior Billy Frolich led the team in receiving with 365 yards and 2 TDs. Second-leading rusher Chase Villani (294 yards, 1 TD) also returns. Shady Side Academy also added Mike Tomlin's sons Dino and Mason who transferred from Cardinal Wuerl North Catholic after Jason Gildon was dismissed as head coach. Dino Tomlin had 131 receving yards and 1 TD for the Trojans last year.
Valley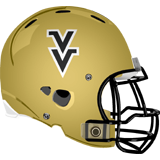 The Vikings put together a strong campaign last year, rebounding from a 1-2 start to win 5 of their last 6. Unfortunately their one loss was to Apollo-Ridge, which cost them the head-to-head tiebreaker for a playoff spot. Junior Deonte Ross figures to be the focal point of the offense.
Keystone Oaks
The Golden Eagles won the conference title last season on the back of a high-powered offense that averaged over 43 points per game. They reached the semi-finals for the first time since 2009 but fell to eventual champion Beaver Falls 28-21. They graduated 15 seniors from last year's team including dual-threat QB Alex Smith, their top 4 receivers and their top 2 rushers. Junior Michael Duare averaged over 7 yards per carry last season and is the top returning running back. Senior Joey Tortorella (210 yards, 3 TDs) is the top returning receiver.
Burrell
The Bucs won 2 of their first 3 games but lost 6 in a row in the middle of the season before winning their finale against Deer Lakes. They will have to find a replacement for QB Max Garda who became the 6th player in WPIAL history to pass and rush for 1000 yards in a season. Junior TE Alex Bellinotti was the leading receiver last year with 225 yards and 3 TDs. Fellow rising junior Logan Bitar rushed for 191 yards and had 180 receiving yards and scored twice. Burrell has missed the playoffs each of the last 4 seasons and will have to improve on defense where they allowed over 30 points per game last season.
Deer Lakes
The Lancers soundly beat a Duane Brown-less Apollo-Ridge team in Week 1 then did not taste victory again until Week 8 against Shady Side Academy. Leading rusher Josh Soloman (335 yards, 9 TDs) and third-leading receiver Jared Colton (141 yards) are the only returning offensive skill players. Deer Lakes will need to find a way to score points this season after their offense averaged fewer than 20 points per game last year.