The Midwestern Conference was arguably the deepest conference in 2A last season. Six of the eight teams made the playoffs. The conference produced a WPIAL finalist in Neshannock and a semi-finalist in Riverside. The conference as a whole went 5-1 in the first round of the playoffs with the only loss coming from South Side Beaver (who was the 6th place Wild Card team). A number of players have graduated or transferred out of the conference this season, which should make for a wide open race. One of the biggest stories of the offseason was the swath of transfers away from Cardinal Wuerl North Catholic after former Steeler Jason Gildon was releived of his head coaching duties. Both Mike Tomlin and Joey Porter pulled their sons out of CWNC, transferring to Shady Side Academy and North Allegheny, respectively.
Riverside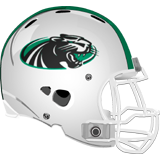 The Panthers reached the semifinals last season thanks to a stingy defense that allowed just 16 points per game. If you take out the two games they played against WPIAL champion Steel Valley, that number drops to 11 points per game. The Panthers will be led by Lehigh-commit Austin Dambach. On offense, Dambach was an all-around weapon last season accounting for 476 receiving yards and 155 rushing yards and scoring 10 times. On defense he is a shut down cornerback. Sophomore Ben Hughes threw for 1015 yards and 7 TDs last season when he started as a freshman. His top two rushers graduated but junior LeMarcus Cleckley (340 yards, 5 TDs) figures to step in to the backfield. All in all, this Riverside team is loaded with talent and very capable of winning the conference and making a deep run in the playoffs. The Panthers reached the AA Championship Game in 3 straight seasons from 1991-1993 but have been to the playoffs only 8 times since.
Cardinal Wuerl North Catholic
After dismissing former Steeler Jason Gildon, CWNC promoted long-time assistant Ryan O'Shea to the head coaching role. Gildon's departure subsequently led to Joey Porter and Mike Tomlin's sons transferring. The Trojans had the second-best offense in the conference and fifth best in 2A last season. Despite the transfers, a number of key players return that should keep CWNC in the conversation at the top of the conference. Senior QB Ryan Maziarz threw for 533 yards and 7 TDs last season. Maziarz was also the team's second-leading rusher with 296 yards and 4 TDs and may take on a dual-threat role this season. Jack Cassidy will take over as the team's starting running back after finishing with 192 rushing yards, 273 yards, and 5 total TDs last season. Defensive back Rashod Allen has garnerd some interest from D1 schools and will anchor the Trojans veteran defense. North Catholic has reached the playoffs in 10 of the last 11 seasons and reached the quarterfinals last year where they were pounded by Neshannock 71-28. They get a rematch of that game as the season-opener which will go a long way in determining the pecking order in the conference.
Neshannock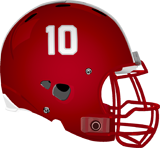 The Lancers reached the WPIAL Championship Game for the first time in school history last season where they fell to Steel Valley 49-14. Neshannock ran undefeated through the conference schedule with their only regular season loss coming in a non-conference game against Quaker Valley who plays in 3A. The Lancers dominated conference play, averaging over 35 points per game and allowing just 8. Junior QB Jake McCormack transferred from Brownsville where he threw for 737 yards and 5 TDs last season. Rising senior Joey Nerti (303 yards, 7 TDs) is the top returning rusher. Fellow senior Jared Staph had 249 rushing yards and 104 receiving yards and 3 TDs last season and could compete with McCormack for the starting QB job. Junior receiver Chris Scott finished third on the team last year with 336 yards and 6 TDs. Neshannock should be a threat to challenge for the conference title once again.
Laurel
The Spartans reached the playoffs for just the second time in the last 7 years and defeated Chartiers-Houston in the opening round before falling to Steel Valley. Laurel started freshman Will Shaffer at quarterback last season and he threw for 1350 yards and 13 TDs. His top rusher and leading receivers all graduated. Senior Jesse Pacifico ran for 285 yards and added 129 receiving yards and scored 6 TDs last year. Sophomore RB Dan Blank didn't see many carries last year, but averaged over 9 yards per touch when he did get the rock. Blank figures to step in to the starting role in the backfield next to fellow sophomore Shaffer. This could still be a building year for the young duo in Laurel's backfield, but keep an eye on them for big things in the future. The Spartans averaged just 19 points per game in conference play last season, a number they need to improve upon if they want to make the playoffs again this year.
Freedom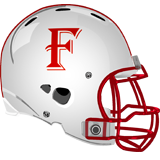 The Bulldogs made the playoffs for the first time in 5 years last season and dispatched East Allegheny in the first round before losing to conference foe Riverside in the quarterfinals. That was Freedom's first playoff victory since a run to the semifinals in 2003. The Bulldogs finished the regular season just 3-7 but all three wins came in conference play and were enough to get them to the playoffs. Additionally, 5 of their 7 losses were by 14 points or fewer. Quarterback Zach Rosa threw for 1412 yards and 11 TDs last year as a sophomore. Leading rusher Kyle Borgman (664 yards, 4 TDs) returns for his senior season. Rosa's leading receiver graduated but juniors Jake Pail (205 yards, 1 TD) and Jason Norman (102 yards, 1 TD) return.
New Brighton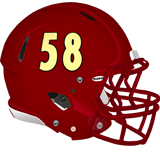 The Lions missed the playoffs last season after reaching the postseason three straight years. They stumbled out of the gate to an 0-5 start and recovered a bit to go 2-2 down the stretch. They were competitive as 4 of their 7 losses were by less than two touchdowns. New Brighton fielded a very young roster last year and will still be young this season. Senior Deshawn Clark is the top returning receiver. Senior Tyler Williams and sophomore Jackson Hall split time at quarterback last season. The Lions had the worst offense in the conference and second-worst in 2A, averaging under 13 points per game.
South Side Beaver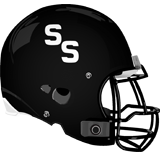 The Rams were the only Midwestern Conference team to lose their playoff opener where they fell to Washington. South Side Beaver earned the 2A Wild Card spot by defeating CWNC in Week 8 to earn their third win in conference play. The top rushers and receivers all graduated and the Rams will need to restock if they are going to make another run at the playoffs. The Rams do return a few starters on the lines, but the skill position players are mostly untested. Sophomore Trenton Seik attempted a handful of passes last season and figures to compete for the starting quarterback job. Junior Jake Botkin averaged 5 yards per carry last season and will take over as the primary ball-carrier.
Mohawk
The Indians struggled through a winless conference campaign. The sole bright spot on their schedule was a 67-6 demolishing of Vincentian. Their win over Vincentian ended a 17-game losing streak which dated back to October 2014. Unfortunately for Mohawk, Vincentian folded their football program this offseason so the Indians lost their easiest opponent and have a hole to fill in their schedule. Mohawk returns a number of starters on both sides of the ball who saw significant playing time as freshman and sophomores last season. They will still be young but will continue to build. Junior Nick Wheeler will take over at quarterback and Brayden Cameron figures to be the starting tailback.