The 2017 High School football season in Western Pennsylvania is upon us. Last year was the first season of 6-classification football in Pennsylvania. In the WPIAL, the Northern Seven Conference absolutely dominated with all four semifinalists coming from the conference. Conference Champion Central Catholic swept through the WPIAL schedule and won their second consecutive title and 3rd in the last 4 years. To speak to the depth of the conference, Seneca Valley finished in 4th place in the conference last season but reached the WPIAL title game after blocking a last-second extra point in the semi-finals. Central Catholic fell in the State Championship game last season and should be right in the mix for the Conference Title and WPIAL crown once again this season. They will face a tough challenge for the conference crown from a loaded Pine-Richland team which features multiple D1 recruits, including Notre Dame commit QB Phil Jurkovec who might be the WPIAL's top recruit in the Class of 2018.
If you're new to following WPIAL football this season, I wrote a primer on how it works. You can follow along with all of my WPIAL Conference previews here.
Note: Teams are listed in their projected order of finish within the conference.
The Rams are absolutely loaded again this season and have their eyes set on a trip to Heinz Field. Since winning the 2014 WPIAL title, Pine-Richland has fallen in the semifinals each of the last two seasons. This year, they return starters at every offensive skill position, including the best quarterback in the WPIAL Phil Jurkovec. He committed to Notre Dame after his sophomore season when he became one of just 6 players in WPIAL history to rush and pass for 1000 yards in the same season. Last year, Jurkovec was injured in Week 5 but still managed to throw for 1673 yards and 12 TDs. Leading rusher Jordan Crawford (723 rushing yards, 456 receiving yards, 16 total TDs) returns for his senior season, along with WR Ray Falcone who led the WPIAL in receiving yards last season with 1229 yards and 14 TDs and has a number of offers from Ivy League schools. On top of all that talent, RB Kenny White (who ran for 1201 yards and 19 TDs last season) transferred from West Allegheny to Pine-Richland, giving the Rams an absolutely loaded backfield.
The Vikings are the two-time defending WPIAL Champions and have been to Heinz Field each of the last four seasons, winning three titles. They have reached the State Championship in each of the last two seasons, winning the title in 2015 and falling to St Joseph's Prep last year. Senior QB Troy Fisher has been a three-year starter and threw for 1754 yards and 22 TDs last season, adding 582 yards and 13 TDs on the ground. Fischer has a handful of D1 offers, mostly from MAC schools. While most of last year's starters have graduated, Central Catholic has a stable full of talent in reserve. Linemen Tony Young and Josh Trautman have a number of FCS offers while David Green has attracted the attention of some ACC schools. Junior WR Corey Thomas already has a handful of MAC offers and Khalil Weathers looks to be the next in a long line of high quality CBs to come out of Central Catholic with over 20 offers from D1 schools.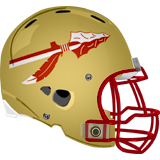 The Indians had the 5th best offense in 6A last season, but were let down by a defense which allowed over 30 points per game. Junior Hollis Mathis figures to take over at QB after seeing spot duty last season. Leading receiver Julian Major (433 yards, 7 TDs) returns for his senior season and has already picked up a number of D1 offers from FBS schools. Senior RB Tim Smith and junior RB Terry Smith figure to be the focal points in the backfield. Terry led the team in scoring with 8 TDs last season and rushed for 436 yards and added 215 receiving yards. Tim rushed for 385 yards and added 170 receiving yards and scored 5 times. Junior TE Dante Cephas also should be a weapon for the Indians explosive offense. Penn Hills missed the playoffs with a relatively young team last season but return a number of experienced players this year and should be able to make a run at the postseason. Weeks 5 and 6 against Seneca Valley and North Allegheny will pretty much determine the Indians' season.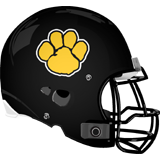 The Tigers had their sights set on Heinz Field last season but lost in dramatic fashion to Seneca Valley in the semifinal. After NA scored a touchdown on the last play of the game, Seneca Valley blocked the game-tying extra point to end the Tigers' season. A number of skill position players graduated and NA will have to find a new starter at quarterback. Senior RB Turner White (382 yards, 8 TDs) figures to be the focal point of the offense as he is the only returning player with significant experience. As usual, the Tigers should be strong up front, led by Virginia commit Derek Devine. Junior lineman Elijah Boyd has a D1 offer from Temple while junior CB Joey Porter, Jr has an offer from Pitt after transferring from Cardinal Wuerl North Catholic where he was their leading receiver.
The Raiders reached the WPIAL Championship last season for the first time since 1989, but fell to Central Catholic. They graduated a class of 26 seniors and will have to find replacements across the board. Sophomore Gabe Lawson saw spot duty last year at quarterback and figures to step into the staring role. Third-leading rusher Noah Mancuso and fourth-leading receiver Jake Bunofsky will likely be the primary supporting cast.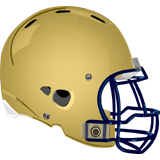 The Golden Tornadoes have made the playoffs once in the last 18 years. Coming off a 2-win season, they will have an uphill climb once again. Senior Luke Michalek did everything last season, rushing for 435 yards, leading the team with 222 receiving yards, scoring 7 times and also throwing a handful of passes. Fellow seniors Brandon Fleeger and John Michalek also tried their hand at QB with John Michalek also serving as the team's second-leading receiver. Butler's offense was not much to speak of last season as they broke the 20-point barrier just three times. Offensive lineman Jake Kradel had a number of D1 offers and committed to Pitt.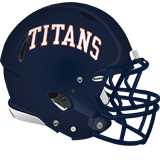 The Titans have fallen on hard times and have gone 5 years since their last postseason appearance. In those 5 years they have won just 2-45 with 4 winless seasons (including last year). The Titans were shut out 4 times last year and allowed over 40 points in 7 games. Junior RB Jake Pollack led the team in rushing and scoring last season and figures to be the focal point of the offense.