Last season, South Fayette dominated in conference play, but the Lions were upset by New Castle in the first round of the playoffs. New Castle, the only Northwest Nine team to reach the semifinals, defeated Ringgold to reach their first WPIAL Championship Game since 1998. Unfortunately, they were hammered by defending champion Thomas Jefferson. This season figures to be extremely competitive between South Fayette, New Castle, and Montour who all return a number of starters from last year's team. Mars and their power running attack is always a threat, and Indiana's wide open passing offense can give defenses fits. Blackhawk missed the postseason on a tiebreaker last season and Highlands played a number of close games. All in all, this could be the most competitive conference top-to-bottom in the entire WPIAL.
If you're new to following WPIAL football this season, I wrote a primer on how it works. You can follow along with all of my WPIAL Conference previews here. Teams are listed in my projected order of finish.
South Fayette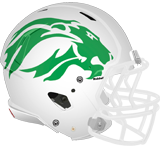 The Lions roared through the regular season with a perfect 10-0 record, averaging 45 points per game but were upset in the opening round of the playoffs by New Castle. Senior QB Drew Saxton returns after throwing for 2638 yards and 30 TDs last season. Leading receiver Noah Plack-Tallerico also returns after accounting for 679 yards and 10 TDs last season. Plack-Tallerico has committed to Delaware while two-way lineman Ray Eldridge has committed to Richmond. Second-leading rusher Johnny Beck (320 yards, 7 TDs) and third-leading rusher Joe Mowod (223 yards, 5 TDs) also return this season for a loaded South Fayette team. The Lions have reached Heinz Field in 4 of the last 7 years and won 3 WPIAL championship in AA. They are a serious threat to add to that total this season.
Montour
The Spartans lost 3 of their final 4 regular season games, but their sole victory in that span was enough to give them the head-to-head tiebreaker over Blackhawk and secure their 10th straight playoff appearance. Montour was bounced by Thomas Jefferson in the opening round but returns nearly all of their key players. Dual-threat QB Kavon Mormon threw for 980 yards and 9 TDs and rushed for 452 yards and 5 TDs and has picked up some FCS offers. Leading rusher Brayden Jones (563 yards, 13 TDs) has an offer from Western Michigan. Temple-commit Ronnie Stevenson led the Spartans in receiving last year with 355 yards and 4 TDs. On top of all that returning talent, Brandon Lipford (who led West Allegheny in receiving with 751 yards and 11 TDs) transferred to Montour this spring.
New Castle
After a run to the WPIAL title game last season, the Red Hurricanes have a lot of hype heading into the 2017 season. That was New Castle's first trip to a title game since the won the WPIAL Championship in 1998 and they return a number of key players. That said, it is important to remember that New Castle needed a Week 9 victory over Blackhawk just to secure their spot in the postseason after dropping 3 of their prior 4 games. The biggest reason for the hype is Marcus Hooker, the younger brother of recent NFL first rounder Malik Hooker. Marcus will follow in his brother's footsteps and attend Ohio State next year and is a force both offensively and defensively. New Castle used him as a running back (789 yards) and receiver (363 yards) last season and he scored 17 times. Third-leading rusher Lorenzo Gardner (490 yards, 6 TDs) also returns.
Mars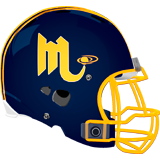 The Fighting Planets rode an explosive offense that averaged 30 points per game to their 12th straight playoff appearance last season. They lost a shootout to Ringgold in the first round but figure to be right back in the mix once again. Mars has always featured a run-heavy offense and nearly had two players rush for 1000 yards last season. Second-leading rusher Garrett Reinke (964 yards, 9 TDs) will take over the lead back role. Fellow junior Tyler Kowalkowski figures to take over at quarterback after seeing spot duty last season.
Highlands
The Golden Rams had high expectations last season but couldn't put things together to earn victories. Four of Highlands' 6 losses came by 7 points or less, including 3-point losses to New Castle and Blackhawk. The only team to beat them by more than 10 was South Fayette. The Rams will have a QB battle in camp between senior Ryan Signorella, junior Seth Cohen, and sophomore Luke Cochran. All three saw time last season with Cohen posting the best numbers of the group. Leading rusher Jermaine Jett (368 yards, 5 TDs) returns for his senior season along with leading receiver Logan Crise (272 yards, 4 TDs). If Highlands can find a way to win close games this season, they can compete for a playoff spot.
Indiana
The Little Indians had the second-worst defense in the conference last season, allowing over 37 points per game. Luke Thomas started at quarterback as a sophomore last year and threw for 1435 yards and 17 TDs. Offense will not be a problem for Indiana with Thomas under center, but they need to improve on the defensive side of the ball if they want to make a run at the playoffs. Last season, they only managed to hold 2 teams under 28 points.
Knoch
In the 5 years since their run to Heinz Field, Knoch has made the playoffs just twice and not won a postseason game. The Knights won just twice last season, mostly because of a defense that allowed over 30 points per game. Junior TE Eric Green (125 yards, 1 TD) is the top returning skill player. James Johnston saw a handful of carries as a freshman last season and figures to take over the lead back role as a sophomore.
Blackhawk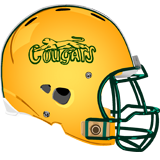 The Cougars missed the playoffs for the 7th time in 8 years and were left asking "what if?" after 2016. They blew 21-point leads against both Mars and South Fayette (the top two teams in the conference) and lost their final two games to miss the playoffs on a tiebreaker to Montour. Unfortunately this may be another rebuilding year for Blackhawk after 28 seniors graduated from last year's team. Nearly all of their significant contributors are gone.
Ambridge
The 2016 season was one to forget for Ambridge. It started with a number of players transferring to other schools the previous summer and ended with the Bridgers having one of the worst seasons in WPIAL history. They were shut out in 6 of their 9 games and scored just 26 points the entire season. They couldn't stop anyone defensively, allowing 49 points per game and lost all but one of their games by at least 38 points. The good news for Ambridge is that only 5 seniors graduated from their team which gave their younger players plenty of experience to build for future seasons.