The Beaver Valley Conference is without a doubt the premier division in the 3A Classification. Last season, the conference produced the top seed in the WPIAL playoffs (Aliquippa), the eventual State Champions (Beaver Falls), and a team that held the #1 ranking in the state for much of the regular season (Beaver). With the exception of winless Ellwood City, Beaver Valley Conference teams went 16-1 against teams from other conferences. The only loss was Central Valley losing to undefeated Derry in the playoffs. Due to the WPIAL's asinine alignment decisions, only 8 of the 23 teams in 3A make the playoffs. The top two from each conference along with two of the three third place teams. The WPIAL was forced to clarify last season that a fourth place team was not eligible for a Wild Card. Despite Beaver finishing the season with a 7-2 record, they missed the playoffs because they finished 4th in the conference on a tiebreaker with Central Valley. To make matters worse, a 5-4 South Park team made the playoffs because they finished 3rd in the Interstate Conference. This is all due to the WPIAL wanting 4 Championship Games at Heinz Field and forcing 3A into a shorter postseason. The WPIAL had a chance to make this right and they did not. This season could be much of the same as the Beaver Valley Conference is loaded once again and it will be a tight race for the playoffs.
If you're new to following WPIAL football this season, I wrote a primer on how it works. You can follow along with all of my WPIAL Conference previews here. Teams are listed in my projected order of finish.
Aliquippa
Last season, the Quips lost to a conference opponent for the first time since 2009 when they fell to Beaver in Week 3. They would rebound to win the Conference Title and make their 9th consecutive appearance in the WPIAL final. This time, they would fall to conference foe Beaver Falls who went on to win the State title. Aliquippa is one of the favorites in 3A again this season as they return a number of starters. Senior Kwantel Raines has numerous offers from FBS schools as a safety including Pitt, Penn State, WVU, and Florida. The Quips will also use him on offense. Last season Raines split time at QB with rising junior Eli Kosanovich, ran the ball 50 times and caught 7 passes. The Quips also return their second and third-leading rushers in junior Avante McKenzie (1258 yards, 14 TDs) and Tariq Jones (424 yards, 3 TDs). Junior WR/CB MJ Devonshire already has 3 D1 offers from WVU, Syracuse, and Oregon St. Fellow junior Will Gipson transferred from CArdinal Wuerl North Catholic where he split time at QB last season and threw for 388 yards and 6 TDs and rushed for 239 yards and 3 TDs. Aliquippa will be loaded with talent once again and could have been even more stacked if the WPIAL had not ruled Beaver Falls transfer Malik Shepherd ineligible.
Central Valley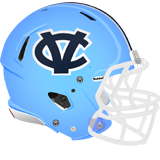 After a 6-1 start to the regular season, the Warriors backed into the playoffs by losing 2 of their last 3 games (and their one win was a forfeit). They made the playoffs thanks to a head-to-head tiebreaker over Beaver, but lost their playoff opener against Derry. Central Valley has lost the last 3 times they have actually played a game. This is unprecedented for a team that has had as much historical success as Central Valley. In fact, last year was the first time since the school was formed by the merger of Center and Monaca that they did not make the WPIAL semifinals. Seniors Nico Battisti (992 yards, 9 TDs) and Curtis Latshaw (555 yards, 3 TDs) split time at quarterback last season. Battisi was also the team's second-leading rusher with 605 yards and 10 TDs). Leading rusher Danny Santia (623 yards, 14 TDs) also returns for his senior season as Central Valley figures to compete for the conference title once again.
Beaver Falls
After losing their season-opener to Aliquippa, the Tigers did not lose again as they ran off 13 straight victories en route to the State Championship. Included in that run was a revenge victory over Aliquippa in the WPIAL Championship, the first WPIAL title for the Tigers since 1984. Senior Adam Brady figures to step in at QB this season after seeing some spot duty last year. Beaver Falls had 4 players rush for over 600 yards last season, but only Torian Leak (602 yards, 12 TDs) returns from that group. Junior Dayln Brickner (207 yards, 4 TDs) is the top returning receiver.
Beaver
No team should have a bigger gripe with the 6-classification system and the WPIAL's alignment choices than Beaver. They were the top-ranked team in the state before their Week 9 loss to Beaver Falls but missed the playoffs because they finished in 4th place in the conference. The WPIAL limited 3A to only 8 playoff teams and did not allow 4th place teams to qualify, dispite Beaver having a record 2 games better than South Park (who got the other Wild Card). Junior Brodie List has big shoes to fill at quarterback this season after throwing a handful of passes last year in clean-up duty. Senior Te'Vonn Williams and junior Gino Mavero are the top returning rushers and both averaged over 6 yards per carry last year. Two-way lineman Bryce Ramer has offers from a number of D1 schools and kicker Will Connelly has committed to Pitt.
Quaker Valley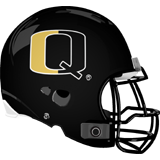 The Quakers were a good team last year that unfortunately was aligned in a brutal conference. They were 2-4 against Beaver Valley Conference teams but finished the season 5-4 overall. Senior Ricky Guss split time at quarterback last season and threw for 323 yards and 1 TD and was also the team's second leading rusher with 334 yards and 3 TDs. Leading receiver Isaiah McNair (519 yards, 5 TDs) returns for his senior season. Defensive end Andrew Seymour has some D2 offers.
Hopewell
The Vikings started the 2016 season by winning their first 5 games, but only 1 of those was against conference opponents. The wheels came off when the calendar flipped to October and they lost their final 5 outings to miss the playoffs for the 4th straight season. Second-leading rusher DeShaun Sanders (310 yards, 2 TDs) is the top returning skill player.
Ellwood City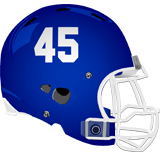 The Wolverines missed the playoffs for the 5th straight season last year. It was an all-around forgettable season as Ellwood City went 0-9 but had close losses to Hopewell, Valley, and rival Riverside. They had the worst offense in 3A, averaging just over 7 points per game. Senior Andrew O'Brien saw some time at QB last season and figures to take over the starting role. He was also the team's second-leading receiver (113 yards) and third-leading rusher (222 yards). Junior Richard Pitrelli led the team in rushing last season with 402 yards and 2 TDs. Second-leading rusher Toby Kelly (280 yards, 3 TDs) and leading receiver Luca Botti (312 yards, 3 TDs) also return for their senior seasons.