The Three Rivers Conference produced WPIAL and PIAA Champion Steel Valley. The Ironmen dominated in a way that no one had ever done before. They won all their games by mercy rule. Of the 5 Three Rivers Conference teams to make the playoffs, only Steel Valley and third place Brentwood won their first round matchups. Runner-up East Allegheny was upset by Freedom in the first round. The conference also featured some great stories such as East Allegheny breaking a 5-year playoff drought and Serra Catholic making the postseason for the first time since 2009. Steel Valley graduated a number of seniors while East Allegheny and Brentwood returned key players and will look to challenge the Ironmen atop the section. The conference will also be smaller this season as Vincentian folded their football program after an 0-9 campaign last season and not having enough students to field a team. Vincentian announced their decision late in July, leaving the rest of the conference scrambling to fill the now open date on their schedules. For purposes of determining the 2A Wild Cards only, the games between the Three Rivers Conference and the Midwestern Conference will count in the Wild Card standings.
If you're new to following WPIAL football this season, I wrote a primer on how it works. You can follow along with all of my WPIAL Conference previews here. Teams are listed in my projected order of finish.
Steel Valley
The Ironmen won the WPIAL and PIAA titles last season in astounding fashion – they won all 15 of their games by mercy rule. Steel Valley won all of their games by at least 30 points and held 10 opponents to single-digit point totals. Last season was the first WPIAL title for Steel Valley since 1989. The Ironmen are loaded with talent once again as senior RB Najhier West will take over at tailback. Amonte Strothers will play both WR and CB and has a number of D1 offers. Junior LB Todd Hill will be the anchor in the middle of the defense and already has a few D1 offers. Steel Valley graduated 15 seniors from last year's team, but the reserves saw plenty of playing time in the second half of games last season and are well prepared for another run at a WPIAL title this season.
East Allegheny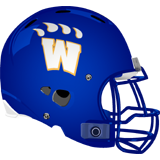 The Wildcats finished 6-1 in conference play and reached the playoffs for the first time in five years. Unfortunately they were upset in the first round by Freedom. East A has not won a playoff game since 2000 and will look to change that this year. Senior QB Tamaine Underwood threw for 1547 y ards and 17 TDs last season. Leading reciever TE TJ Banks (475 yards, 10 TDs) has a number of D1 offers. Leading rusher Davon McDougal (348 yards, 2 TDs) also returns for his senior year. Jahi Rox was an all-around offensive weapon last year, rushing for 300 yards and adding 308 receiving yards and scoring 9 times. The Wildcats are loaded with senior talent and should be able to make a run at Steel Valley for the conference title.
Brentwood
The Spartans rode a high-scoring offense that averaged over 31 points per game to their 8th playoff appearance in the last 9 years. Brentwood dispatched of Frazier in the first round before falling 61-27 to Washington in the quarterfinals. Senior QB Michael Trent threw for 1057 yards and 11 TDs. Second-leading receiver Austin Veatch (518 yards, 9 TDs) also returns for his senior year. The Spartans also return second-leading rusher Evan Vickless who split time in the backfield last season and ran for 435 yards and 8 TDs.
Avonworth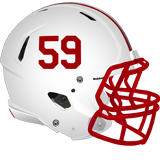 The Lopes struggled out of the gate last season, losing 4 of their first 6 games. They rebounded to close the season on a 3-game winning streak and earn their 9th straight playoff berth. Avonworth fell to Riverside in the first round of the playoffs. Derek Joncour figures to step in as the starting quarterback after seeing spot dury last year as a sophomore. Alex Quinn finished second on teh team in receiving and third in rushing, accounting for 445 all-purpose yards. Receivers Brennan Neihardt and Turner Gran also return. Avonworth's biggest struggles last season were on defense where they allowed 30 points per game.
Serra Catholic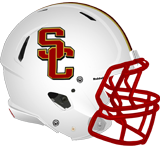 The Eagles made the playoffs for the first time this decade thanks to a midseason 3-game winning streak. They lost in the first round to Neshannock and have not won a WPIAL playoff game since winning the Class A Championship in 2007. Senior QB Evan Honick threw for 1099 yards and 14 TDs and rushed for 207 yards and 4 TDs last season. Leading receiver JaQuae Jackson (582 yards, 10 TDs) also returns for his senior year. Junior RB Khalil Smith will be the bellcow in the backfield after rushing for 1425 yardes and 14 TDs last season. Serra has the offensive talent to make another run at the playoffs but will need to improve defensively after allowing over 31 points per game last season.
Carlynton
The Cougars have fallen on hard times recently and have not made the playoffs since 2001. That means some of the current juniors on the team may not have been born the last time Carlynton reached the postseason. Last season did have a bright spot of back-to-back wins over South Allegheny and Vicentian which ended a 24-game losing streak. Carlynton graduated 15 seniors from last year's team and will have to find replacements across the board. Dallas Paolino led the team in rushing with 282 yards and 6 TDs as a freshman. The Cougars defense allowed over 30 points per game last season and they were shut out in 4 of their final 5 outings.
South Allegheny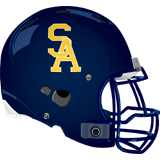 The Gladiators have not reached the playoffs since 2012, which is their only postseason berth in the last 30 years. Last season, their lone win was over Vicentian. They struggled both offensively and defensively, averaging under 14 points per game and allowing over 36. The good news is that only 5 seniors graduated so a number of young players who saw significant playing time last season return. Brandon Nolder started at quarterback last year as a sophomore and returns senior receiver Derrick Lockhart.