This isn't based around Antonio Brown. It is about the team as a whole. I went on the twitter machine a few days ago and I must have twittered well since one of my tweets got some love. It was a basic tweet in which I laid out how I would go about repairing the Pittsburgh Steelers in a nutshell. I got many replies and comments, so I thought it would be a good idea to lay out my thoughts fully without being limited on the amount of characters I'm allowed to use.  If you want to follow me. click HERE. 
My opinion on the #Steelers going forward, you don't need to agree:

Keep: Tomlin

Fire: Butler, Porter, Danny Smith
——————

Hot seat: Tomlin, Colbert

*Rescind 5rh yr option for Dupree, do not exercise it for Burns

——————

Top Needs: CB, ILB, OLB

Depth needs: S, OLB, WR, DL

— Chris Nicolaou (@Cnic__) December 31, 2018
Hot Seats
Mike Tomlin – For 2019, Tomlin is safe in my book but should be on the hot seat. Although he has flaws that were very noticeable throughout his tenure as a head coach. I think he has a decent grasp on the locker room, the players love playing for him, but has simply mismanaged the division of powers. He has given the captains and leaders of the locker room the responsibility to contain all nonsense and to keep the locker room focused on the opponents. This method has obviously failed. Tomlin needs to take command of the locker room and become more strict about antics on and off the field that negatively effect the team. Although Tomlin has been dealt a really crappy hand these past few years. With Martavis Bryant's off field issues, Le'Veon Bell's two holdouts coupled with suspensions, Antonio Brown's Facebook Live stuff along with some on-field authority issues, Mike Mitchell barking at opponents..you get the hint. Tomlin has to take charge and put his foot down. Playing down to opponents is a common aspect of the Steelers that fans absolutely despise. It happens far too often and the root of the problem needs sought out and fixed, quick. The Steelers' Achilles heel has been their defense of recent years, mostly due to being supplied raw or simply bad talent in the secondary. Kevin Colbert has done a bad job at setting this defense up for success with six first round picks on the defensive side of the ball the past six years. Sub-par job.
Kevin Colbert – I am highly critical of Colbert and it seems I am the only one. There is no doubt in my mind Colbert should be on the hot seat, but don't think he will be. Having spent six first round picks on defense the past six years and not much to show for it speaks volumes. He has not supplied Mike Tomlin with enough pro-ready talent and relies on the 'throw into the fire' method too often, which can stunt a player's growth. This also negatively impacts the position.  Each prospect is different, with raw, inexperienced players like Artie Burns, Bud Dupree, Terrell Edmunds and others who are forced into playing far too many snaps before they are prepared. The lack of overall readiness and mental preparation creates liabilities on the field, which then gives up too many yards and points. Colbert tends to completely ignore critical team needs, or puts a 'band-aid' over a bullet wound, which does nothing but create a short-term, unreliable "fix" to the problems. Morgan Burnett has been a liability in coverage and tackling in his first year with the Steelers and it may be his last. Jon Bostic is a clear example of this as he was clearly a 'buck' but was signed to play the 'mack' position. This put Bostic in an unfortunate position as his skillset does not align with what is needed from that spot. Colbert should have recognized this and made drafting a mack linebacker the utmost priority. As well all know, this did not occur. After seven rounds of the 2018 NFL Draft, the Steelers neglected to address the biggest need on the roster, sadly on the defensive side of the ball. What an epic fail. Colbert needs to be more cognizant of the needs and more aggressive in acquiring talent that can at least hold the Steelers over until the correct player is collected and inserted into the lineup. While Colbert is a wizard when it comes to drafting skill players, with the likes of JuJu Smith-Schuster, James Conner, Jaylen Samuels and others, he has been very shoddy when it comes to the defensive side of the ball. The lack of aggression is a huge concern of mine as well. As we stay at our draft position, far too often do we see players we need get taken directly ahead of us, leaving us with the 'scraps' and reaping the bad fortune. An example of this is William Jackson III being selected right in front of the Steelers, leaving us with the selection of Artie Burns. Just an awful look. Colbert needs to do better in free agency drafting better defensively (especially in the secondary) and setting the defense up for success sooner rather than later.

pittsburgh post gazette
Firings
Keith Butler – I think most Steelers fans want Butler gone. He called a few very good games, but left a lot to be desired in the rest. From running the dime defense on the goal line, to covering Keenan Allen with a linebacker, Butler has been alarmingly awful. Butler in no way put his players in the position to succeed.
Joey Porter – It seems there are many divided on this decision, but I'd like to clean as much out as possible defensively. Porter has been gifted three first rounders and has not much to show for their growth. TJ Watt can be argued, but that is only one player. Jarvis Jones and Bud Dupree have been huge disappointments with Anthony Chickillo not progressing into anything as well. All of this coupled with his off-field incident in 2017, I am ready to move on from Porter.
Right before I published this article, this Joey Porter has been relieved of his duties.:
And it starts… the #Steelers announce they've let go outside LBs coach (and former player) Joey Porter.

— Aditi Kinkhabwala (@AKinkhabwala) January 4, 2019
Danny Smith – Starting with penalties, this unit as a whole drew far too many flags, altering field position too often. A few times Smith has been bailed out by a few blocked kicks and punts, but that doesn't make up for the lack of blocking on return units and the lack of preparation on kickoffs and punting. The special teams unit has been struggling for far too long and it is costing the Steelers valuable field position.
Fifth Year Option Decisions
Bud Dupree – Dupree's fifth year option was exercised for the 2019 season, keeping him in Pittsburgh for the 2019-2020 season. This will cost the Steelers 9.232M. Although he played better in 2018, Dupree's play up to this point has been disappointing. He has not lived up to his first round value and should not be the starter going forward. This position needs reset. I would rescind the fifth year option, making Dupree a free agent, not costing the Steelers a dime going forward.
Artie Burns – Need I say much? His demotion in a lackluster cornerback room speaks for itself. His play on the field was disheartening and hard to watch, as he was out of position or being called for a penalty the majority of the time. His fifth year option should not be exercised. 2019 will be his final year in Pittsburgh.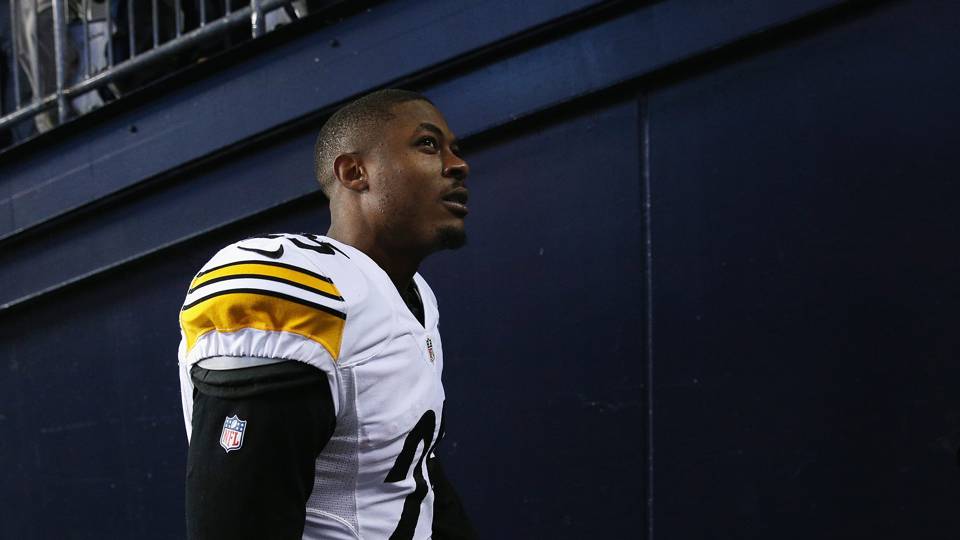 Sporting News
Positional Needs (in no particular order)
Immediate Needs
Cornerback – With Joe Haden in a slight decline, he should be the number two cornerback going forward. Mike Hilton has the nickel cornerback spot on lock. The Steelers need a pro-ready, number one cornerback more than anything right now. Artie Burns is on his way out, Coty Sensabaugh was an awful signing and should not be signed back to the team. That leaves Cam Sutton, who has underwhelmed in my opinion, and Brian Allen, who hasn't had much run in the NFL yet. Two cornerbacks need acquired, one in free agency (not an expensive one, but a consistent, reliable player), and a high draft pick. A free agent cornerback I'd like to add is Breshaud Breeland, who should come relatively cheap and should be able to play outside cornerback until the drafted corner is ready to roll. A few draft-eligible cornerbacks I like early are Byron Murphy, DeAndre Baker and Greedy Williams.
Inside Linebacker – We all miss Ryan Shazier, and I have bad news: finding an inside linebacker with his skillset is near to impossible. Not many players with his speed and build are at the position and can play the position in the NFL. It is a hard reality to accept, but it is just that. With Bostic a free agent and UDFA Matthew Thomas now on the Baltimore Ravens, the Steelers now, and still, have no true mack linebacker. There are a few free agent linebackers out there this year, with the likes of Kwon Alexander, Deone Bucannon and Jake Ryan, although I am unsure on each team's intentions on re-signing these players. At the inside linebacker position in the NFL Draft, Devin White leads the way, but I really like Khalil Hodges out of Buffalo, he can blitz, cover, and play the run very well. I haven't done extensive research at the position quite yet, but it looks to be very heavy on day-two candidates.

Niagara Gazette
Outside Linebacker – This position needs a bolster of talent, especially if the Steelers agree with me and rescind Dupree's option. I would not keep Chickillo around, either. I really like Ola Adeniyi, but question marks still remain. This is another position I would double dip into. Once in free agency, and once in the NFL Draft. In free agency, I'd be ecstatic if Colbert can sign Shaq Barrett to a long term deal. He is a hidden gem in Denver who wants out due to a crowded room. If this occurs, you have two book ends on the edge and the Steelers would only have to spend a mid-late round pick on an edge defender, if that. If Barrett doesn't work out, I've always liked Preston Smith, and I wouldn't mind Shane Ray or Aaron Lynch as back up plans. This is a very top-heavy edge defender class, which means there is a drop-off in talent after the first few tiers are off the board. In the NFL Draft, Brian Burns and Jachai Polite are probably the only targets that will be in range for the Steelers to stay put for, or trade up for.
Wide Receiver *ONLY IF ANTONIO BROWN IS TRADED* – If AB is not traded, this position gets demoted to depth only.  If the Steelers trade away the best wideout in the NFL, it is obvious it comes with huge shoes to fill. JuJu can fill in, but quesitons about 2nd round pick James Washington still remain. Can he take a sophomore leap? I know Ben Roethlisberger has been lobbying for a tall receiver for a while, and this upcoming Draft is deep at the position.
Positional Depth
Safety – I would cut Morgan Burnett loose as he was a liability in coverage and was unable to stay healthy. With Edmunds still learning, it might be smart to nab a safety who can either be a competent backup, or a starter for the future, with Edmunds being a rover on defense, taking away tight ends and defending the run. Some starter free agents I like are Adrian Amos, Tyrann Mathieu and Landon Collins. While the only backup option I like with starter capabilities is Kenny Vaccaro. In the NFL Draft, it's not an inspiring class early, but a player like Taylor Rapp or Juan Thornhill would be a great consolation prize.
Interior Offensive Lineman – Ramon Foster is likely gone, which frees up the roamer on the interior offensive line with BJ Finney likely to be signed to a long term contract to fill in. This player will need to be able to play guard and center in a pinch. I am not going to comment on the class, free agency or NFL Draft as I am not caught up on each classes.
Running Back – Not a popular selection among Steelers fans as James Conner and Jaylen Samuels both showed out in their opportunities. There is still a need for a third running back, as Conner has still yet to put together a full season and Samuels' inexperience and stature. I could see the Steelers drafting another running back late or going into free agency to sign a veteran. I am not convinced Stevan Ridley is around for the 2019 season.

Fan Duel
Other positions – Tight End, Defensive Line – If Jesse James doesn't re-sign, tight end becomes a need, but for now I will assume he does. Then, Xavier Grimble must be replaced, preferably with a blocking tight end with some sneaky receiver skills. As far as defensive line goes, the Steelers could use a true zero-technique nose tackle who can plug up run lanes. If not, another five-technique defensive end who can give Cam Heyward and Stephon Tuitt some snaps off without a big drop-off in production. Heyward and Tuitt also have their share of injuries, missing a few games here and there.
Position Battles That Need To Happen
Chris Boswell vs. Matt McCrane – Boswell struggled in 2018 and McCrane was 2/2 in his debut in week 17. Boswell must be challenged going into 2019.

Pittsburgh Post Gazette
Jordan Berry vs. [Enter Punter Here] – Berry continues to be inconsistent and disappoint when flipping field position isn't occurring often enough. A tough challenger must be brought in to compete.
Image Credit: Pittsburgh Post Gazette