The Northern Seven Conference dominated the WPIAL 6A Classification last season. The question for this season is if any of the Southeastern Conference teams can break that stranglehold. Last year, the Southeastern Conference got swept out of the playoffs, going 0-4 in the first round. Mt. Lebanon and Bethel Park both played competitive first round games against Seneca Valley and Pine-Richland respectively, but ultimately came up short. The other storyline in the Southeastern Conference is the insane travel schedules that came about as a result of the 6-classification realignment. Peters Twp, Mt. Lebanon, and Bethel Park all have to make the 2+ hour trip to Altoona this season.
If you're new to following WPIAL football this season, I wrote a primer on how it works. You can follow along with all of my WPIAL Conference previews here.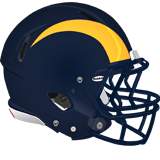 The Blue Devils got off to a slow start last season, dropping 2 of their first 3 games, but rebounded to win their final 4 – including the season finale over Bethel Park to win the conference title. They lost a shootout to Seneca Valley in the first round of the playoffs. Senior QB James Stocker returns after throwing for 2065 yards and 19 TDs last season. Unfortunately, his leading receivers and leading rusher all graduated. Second-leading rusher Antonio LaSota (329 yards, 1 TD) figures to take on the lead back role. Mt. Lebanon should be strong in the trenches as OT Colby Sorsdal has a number of D1 offers including a few from MAC and AAC schools and defensive end Coleman Coco has offers from Kent St and Air Force.
Hopes were high for the Spartans after an early-season victory over Mt Lebanon, but they lost 6 of their last 8 games, including a first round playoff loss to North Allegheny. They have made the postseason in 4 of the last 5 years but have not won a playoff game since 1997. Hempfield's issues were on defense where they allowed nearly 35 points per game. Dual-threat QB Justin Sliwoski returns for his senior season after throwing for 1763 yards and 17 TDs and rushing for 500 yards and 8 scores last year. He has received offers from FCS schools and returns his leading receivers in Nick DiAndreth (686 yards, 8 TDs) and TE Braden Brose (286 yards, 4 TDs). Hempfield's leading rusher graduated but Isaiah DiAndreth (162 yards, 6 TDs) also returns and should shoulder the load in the backfield.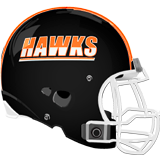 The Black Hawks were unbeaten in conference play until the season finale when they lost to Mt Lebanon. They followed that loss with a first round playoff loss to Pine-Richland in a back-and-forth game. Unfortunately nearly all of their skill position starters graduated, though the Black Hawks return all of their offensive and defensive lines. Two-way lineman James Gmiter has committed to West Virginia. John Doleno is the top returning skill player after he accounted for 265 rushing yards, 259 receiving yards, and 4 TDs last season.
The Knights reached the playoffs for the third straight season last year, but were hammered by Central Catholic in the first round. Senior QB Brock Dieter returns after throwing for 1494 yards and 18 TDs. Unfortunately his top backs and receivers all graduated. Senior Tevin Washington is the top returning rusher while junior Billy Kerston is the top returning receiver. The biggest star on the team might be junior defensive back Jayvon Thrift who has offers from West Virginia, Pitt, and Syracuse.
It has been 8 years since the Big Macs made the playoffs, but the end of last season gives them hope. After a 4-game losing streak to start the season, Canon-Mac won 3 of their last 4 games. Second-leading rusher Anthony Sacco (382 yards, 3 TDs) returns for his senior season along with WR Greyden Piechnick (104 yards, 1 TD). Junior WR Andrew Engel (168 yards, 4 TDs) also returns as Graydon Wass figures to take over the quarterback position.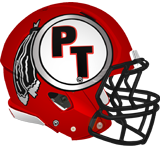 The Indians have not been to the playoffs since 2013. Offense was not a problem last season but their defense gave up over 33 points per game, the 5th-worst mark in 6A. They did score a victory over Hempfield in a shootout, but also lost to Canon-Mac and Altoona which resulted in a last place finish in the Southeastern Conference. Most of their starters last season graduated, but QB Jake Cortes (984 yards, 8 TDs) returns for his senior season. Cortes has attracted some D2 offers but it will be an uphill climb for Peters this season.
The Mountain Lions won just 1 game last season and finished with the second-worst offense and defense in 6A. They averaged just 13.5 points per game while allowing 39. Senior Braden Burchfield saw spot duty at QB last season and should step into the role full time this season. Second-leading receiver Cam Fasick and second-leading rusher Tyler Petucci return for their senior seasons.