When I got involved with this whole "blogging" thing well over a dozen years ago I didn't realize just how many people I would come to know. Some you build relationships with while many just come and go. We here at SCB are incredibly grateful for our relationship with DC4L Custom Tees. As they say at DC4L, "if you think it they can design it." Truer words were never spoken.
As many of you begin or perhaps finish your Christmas and holiday shopping I invite you to check out our online store by visiting by clicking right here. Obviously, I want you to buy stuff from our store, but if you choose to buy something from one of the many other designs at DC4L then believe me, I'm great with that too!
DC4L specializes in t-shirts and hoodies. That's their bread and butter and these aren't your garden variety materials either. Both the tees and hoodies and super comfortable and long-lasting. Most importantly, you won't find better prices anywhere for similar products. You can get all of these designs on a tee or hoodie and in a number of different colors. Hats are also a great option too!
Here are some examples of what you'll find…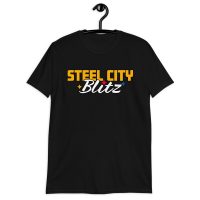 Tees, hoodies and hats aren't the only things that DC4L does though. They have an extensive catalog and pretty much put whatever you want it. As you look for those perfect gifts for yourself or the Pittsburgh Steelers' fan in your life please consider giving DC4L Custom Tees your business. Helping out small businesses any time of year is a great thing to do but during this season it means even more so thank you in advance!